Regular price
Sale price
$42.00 USD
Unit price
per
Sale
Sold out
Give the gift of aromatherapy with our beeswax candle gift set! Includes three mini candles of your choice packaged in a sleek kraft gift box with ribbon.
LAVENDER: This custom blend of lavender essential oil and pure beeswax is crafted to relax the nervous system and promote a general sense of calm and well-being with its floral notes and herbaceous undertone.
EUCALYPTUS: Eucalyptus promotes mental clarity and an overall feeling of relaxation with its bold, minty aroma. It is widely recognized for its antiviral and antibacterial properties, as well as its ability to aid in respiratory issues. Inhale the feeling of calm as you unwind after a long day and let it all melt away with this fresh scent.
FIR NEEDLE: The fresh earthy scent of Fir Needle creates a feeling of grounding, anchoring and empowerment. It can stimulate the mind while encouraging relaxation in the body, and offers support to the respiratory system. Cozy up to the calming scent of an old growth forest as you light this comforting candle.
CEDARWOOD: The rich, woody scent of Cedarwood inspires tension to melt away. Its warm, sweet undertones can aid in calming the nervous system, relieve fatigue, improve sleep quality, and support respiratory wellness. Infuse your home with the soothing energy of these majestic evergreens.
PURE HONEY: Intentionally made without essential oils, this minimalist candle is perfect for those with allergies or want to enjoy the benefits of beeswax without addition scent. 
CHAI SPICE: Inspired by our favorite comforting autumn drink, this sweet and spicy blend invites you to curl up with a book by the fireplace. With notes of cinnamon, ginger, cardamom, clove and nutmeg, its aroma will fill your home with warmth and joy.
FOREST MINT: Our custom blend of peppermint, fir needle, rosemary and sweet orange essential oils is designed to cheer and enliven your senses with cozy forest undertones. With crisp and sweet minty notes, this seasonal scent is a nod to a magical winter wonderland. 
From ingredients to candle, Solstice Naturals candles are designed with sustainability and purity in mind. Made from pure beeswax (a long-burning, biodegradable and renewable resource), 100% therapeutic grade essential oils, and metal free cotton wicks, our candles are equal parts sustainable and luxurious.
Pure beeswax candles are considered to be the healthiest burning candles available as they purify the air by releasing negative ions that attract pollutants and pull them out of the air, leaving the environment free of any dust or debris.
We're proud to use pure beeswax from small family farms, supporting those who love nature as much as we do. These 3.5 oz candles are hand-poured into metal jars and topped with a metal lid.
Enjoy the lighter, naturally-enticing aroma that comes from burning a candle scented only with pure essential oils.
Each candle is 3.5 oz and offers a 15 hour burn time.
Share
View full details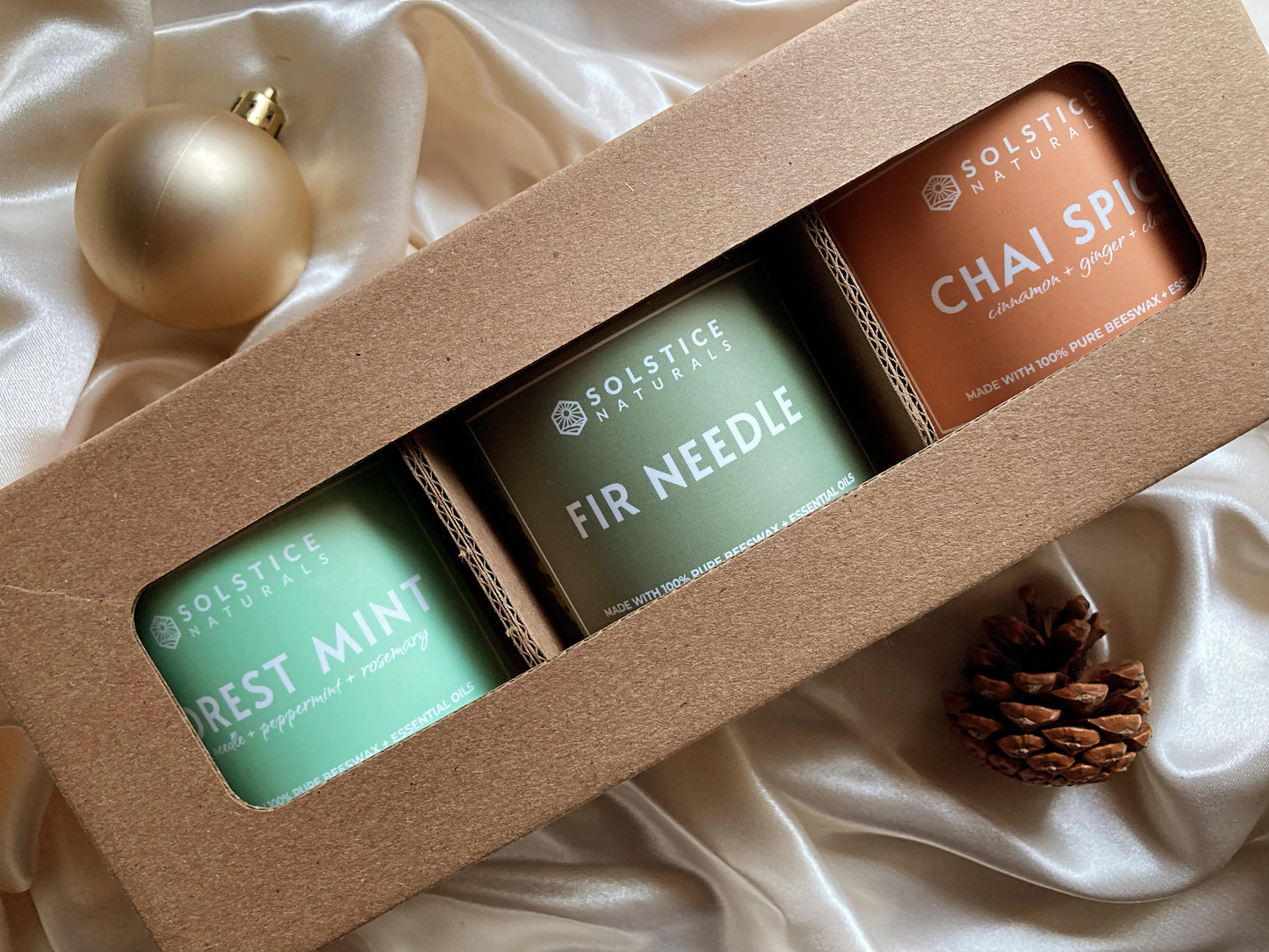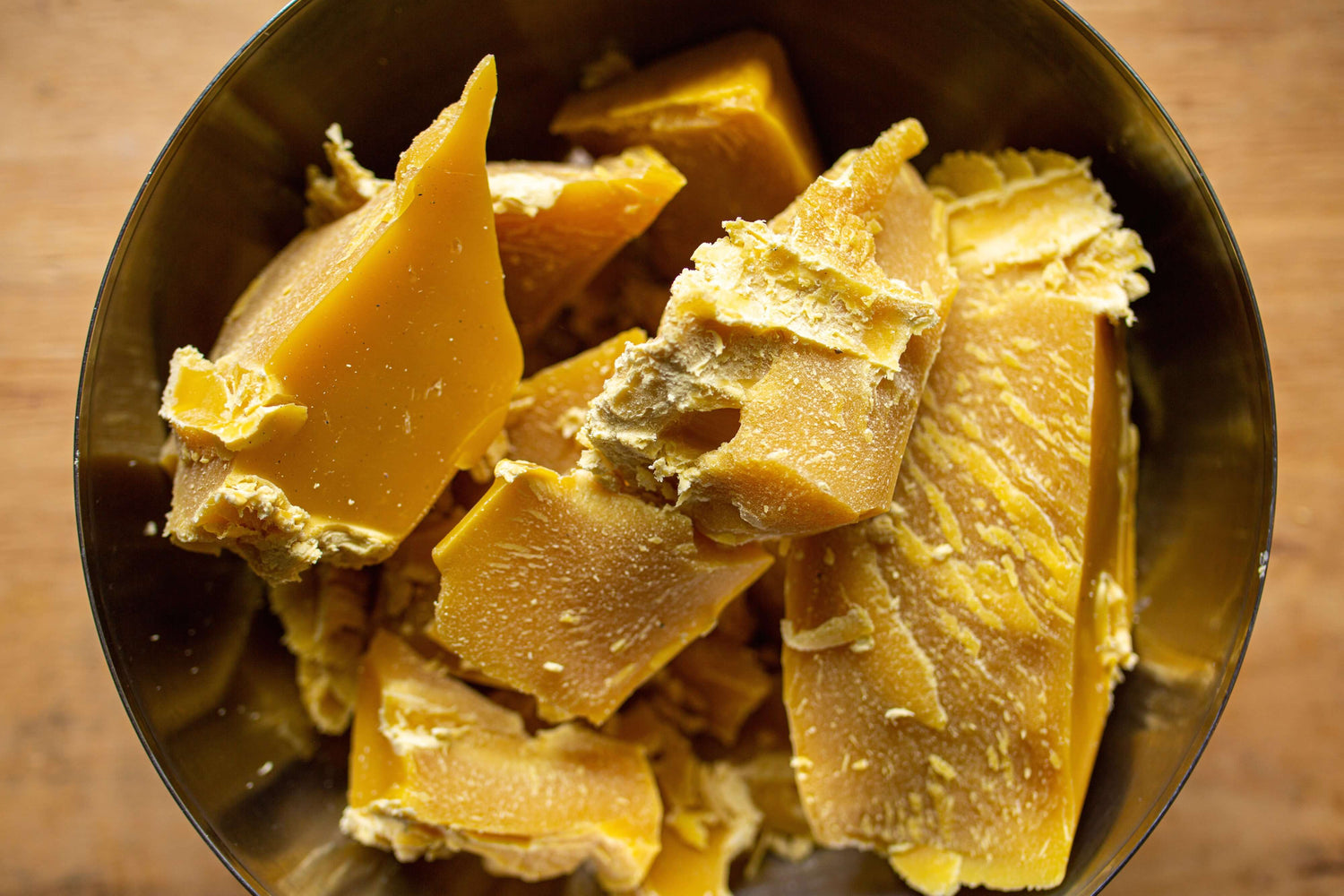 Did you know?
All of our candles are made with 100% pure beeswax from small family beekeepers and paired with therapeutic-grade essential oils.